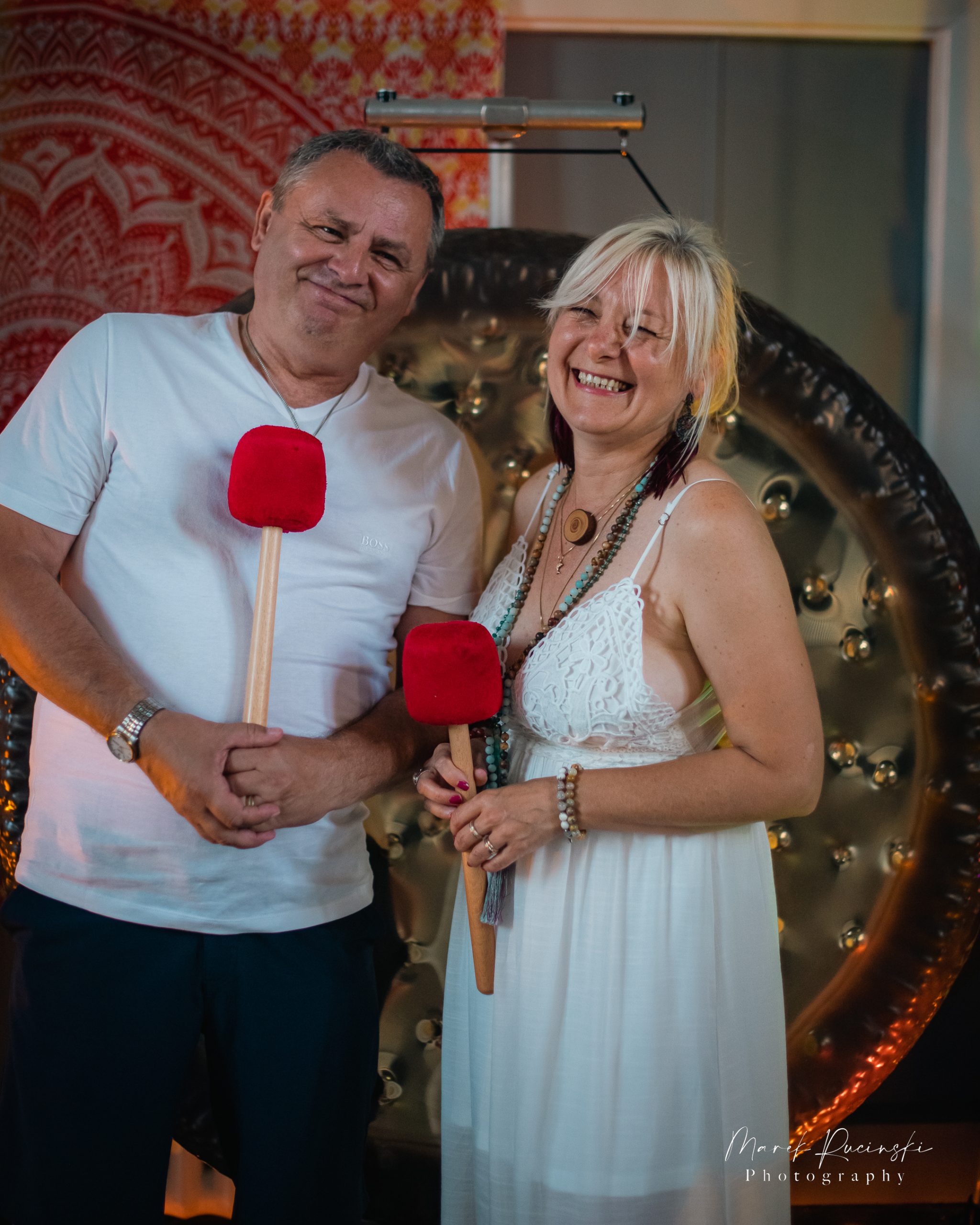 Offline
Beata & Jarek Dzwigol
Merrow Village Hall, GU1 2QY
This gong bath with allow you to destroy your energetical blockages, unlock your deepest spiritual potential so you can improve your life, share your light and guide others on very deep level.
You can join us each first Sunday of the month in Merrow Village Hall in Guildford, Surrey.
We will start with ceremonial cacao tester. You can purchase the cacao after the session.
Allow yourself to be embraced with love, and healing of the sacred sound of The Universe created by 50″ Sound Creation Earth, 40″ Sri Yantra and Uranus Gong, 36″ Cosmo Gong, plus minimum of 10 other POWERFUL GONGS, 45″ Shamanic Drum, Singing Bowls, Eagle Feathers and other divine instruments and UNCONDITIONAL LOVE.
DURING THE SESSION
You can meditate and sleep, or you may choose to stay awake and drift in and out of sleep throughout the session as the sound of the gongs and vibration gently washes over you.
The healing will finish with Shuniya – brief and silent time, just a couple of minutes that is called the "Shuniya" or "Sunyata", literally meaning "emptiness" or "void". This is the time for the sounds to settle, so the inner peace and the oneness will remain with you for the rest of the evening.