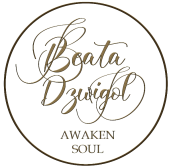 I Am Inviting You to Join the Journey Into My World so you can 
Live Your Life to The Fullest
in Harmony within Yourself 
in Abundance, Happiness and Love
The world smells like meadow and the sun. The world of goodness, full of love where you can be true to yourself.
If you let me, I will take you to a safe place where you can release stress, worries, anxiety and meet the most sensitive and beautiful part of yourself. The place where you can get in touch with your Soul, that is often forgotten, rejected and dispersed into particles all over the Universe.
Here you can re-find out a magic in your life, explore and experience Inner Journey and stillness in your life. Learn about your life lessons, Soul's mission and your life purpose.
You may also get answers  to questions that have been bothering you for years. I will help you to reveal your deepest and true sources of your blockages and life challenges. Healing on Soul level will help you to complete your journey.
I will show you how to listen to your Soul so that you can live in harmony and joy.
Your decision if it is true or not.
At any point of life you must remember that it is your choice of the way to heal your life, 
but this is the path you need to follow in order to develop your awareness and spiritual inside in order to know yourself, your emotions and the energy of the world around you. 
If you are on "earthy pathway" at this moment, I highly recommend you  DANCEmandala – Movement Meditation or/and Sound Journey sessions. Here I am opening the gateway on many levels, but you can choose the shallow  one and go just for relaxation and well-being only.
If you are on the spriritual journey already and you are looking for a deeper work I am inviting you to book Akashic Records Reading and Healing and/or Soul Transformation Therapy as well.
Please remember that you are not alone in this development; you thrive surrounded by omnipresent divine energy, even if you don't feel it at times. Once you ready I will help you, introduce what spirituality means and explain how to activate healing from your Soul.
 Events in Akashic's Light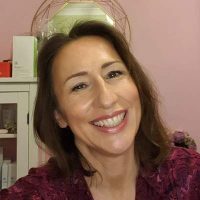 "One of the best decisions I have made"
"Beata provides a strong and inspiring connection to reading your records. My questions were being answered before I'd finished the sentence. My reading provided clarity as to why there were blocks in my life and once I'd got the knowledge of my soul's suffering, Beata safely guided me to release those trapped connections and I was able to repair relationships in this lifetime including the one with myself. Beata is a gifted reader and a deeply compassionate healer "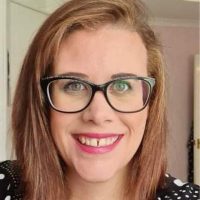 "It's for me life changing experience"
"Over many years I used to fall over a lot randomly without warning. Doctors couldn't tell me why and I felt in my heart that is a reason it was is happening. It was answered and healed during Akashic healing. Since then I haven't fallen, I feel more balanced and I'm walking further. I stopped feeling guilty, blaming myself and biting myself up. I don't have a pain which I used to have.
It was absolutely right thing to book Akashic Reading with Beata"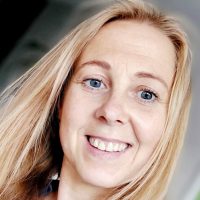 " I was blown away by the information that came through"
"Beata guided me through a few sessions. I went through deep transformation, which helped me stop to self-sabotage of developing my business. I finally started to act! I believed that I fully deserve to be loved and to experience abundance in my life. My process was uneasy, but Beata guided me gently and with love through all blockages and heart wounds. I recommend sessions with Beata with all my heart, both Archetypes and Akashic Records readings. I am so grateful for this major change in my life".
LET'S STAY INSPIRED AND CONNECTED
Your monthly sacred time for inspiration and healing with newsletter.
Receive inspirational monthly messages straight from my spiritual guides, exclusive discounts, useful practices, meditations, updates, and other subscription only benefits not available anywhere else on this website!
Exclusive to subscribers only. Limited offer!
With your permission specially for you I am going to tune in and pass on to you a short message direct from your Spiritual Guides!