Let me invite you to the life changing intuitive dance.
Let me take you on meditative and transformative, healing journey to "connect to the Dancer within, move your body, be free and flow with life", align your heart with the rhythm of
Mother Earth and Nature, find liberation, joy, kindness and stillness.
What is DANCEmandala ?
"DANCEmandala is a method of movement meditation that encourages natural and authentic self-expression, re-connection, once's creative life force, awareness and equanimity".
This is a transformative journey with the healing flow created by gentle facilitator's guidance, dancer's unique expression of flowing movement and specially chosen supportive music.
The sessions are full of gentle and conscious breathing with dynamic and slow movement/dance. DANCEmandala offers the safe space to re-discover our BODY WISDOM and HEART WISDOM liberate us from negative thoughts & emotions, stagnant energy, and to re-connect with our inner TRUTH, POWER and LOVE.
We will be connecting ourselves to our heart with kindness, embracing  ourselves with forgiveness, acceptance and love. I will invite you to experience connection to the Mother Earth, the vastness, deep relaxation, full of peace and trust.
Each session will be unique, with a different intention you will energetically create a mandala to heal your life. The session will be closed with the silent meditation and closing circle.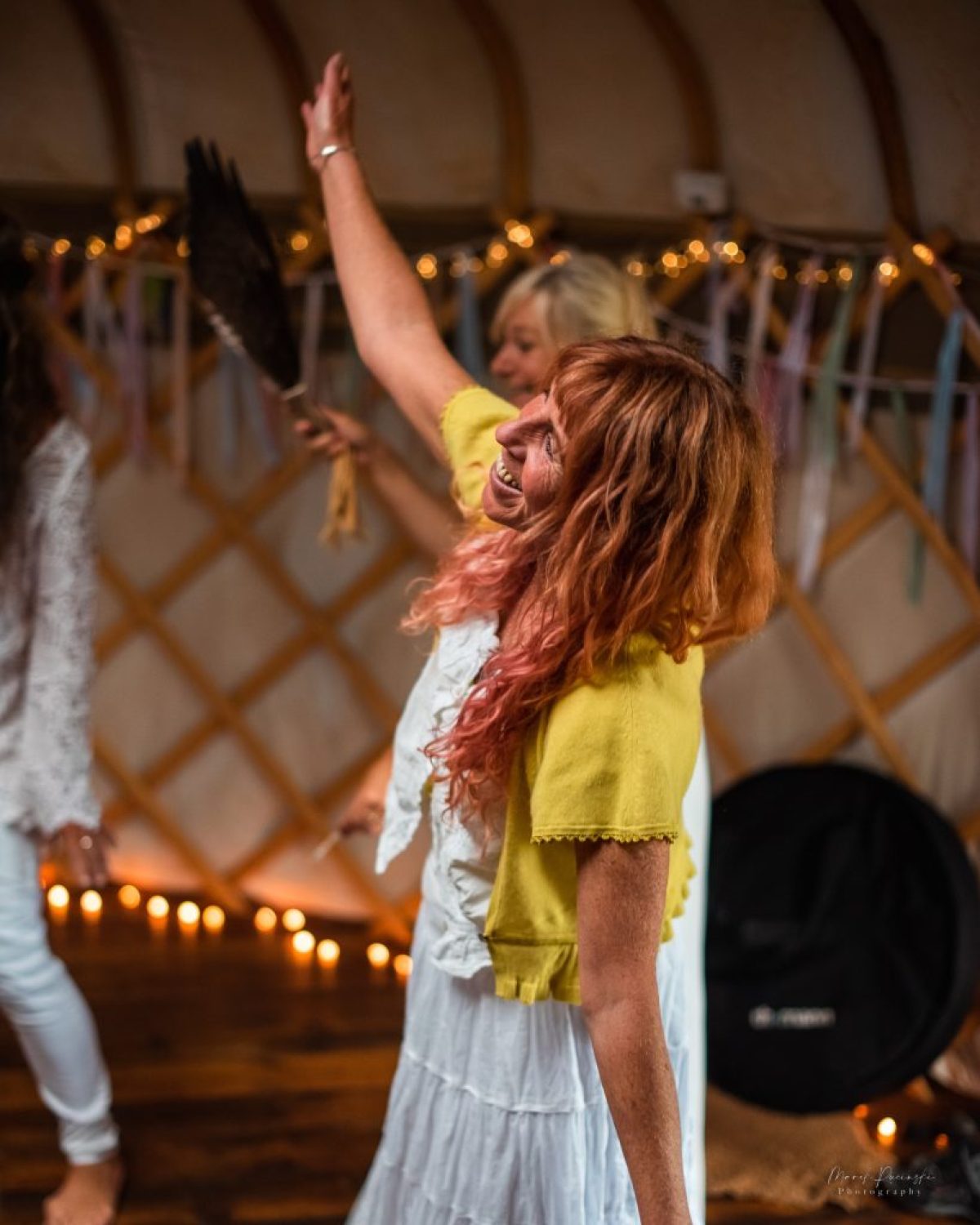 Channelled Benefits of Regular DANCEmandala classes
"This dance will wake up your Soul
This dance is wakening up the joy of life
This dance is wakening up our potential
This dance will wake up your desire to live
This dance will wake up taste for life
This dance will wake up your senses
Happiness and joy will fill your existence
More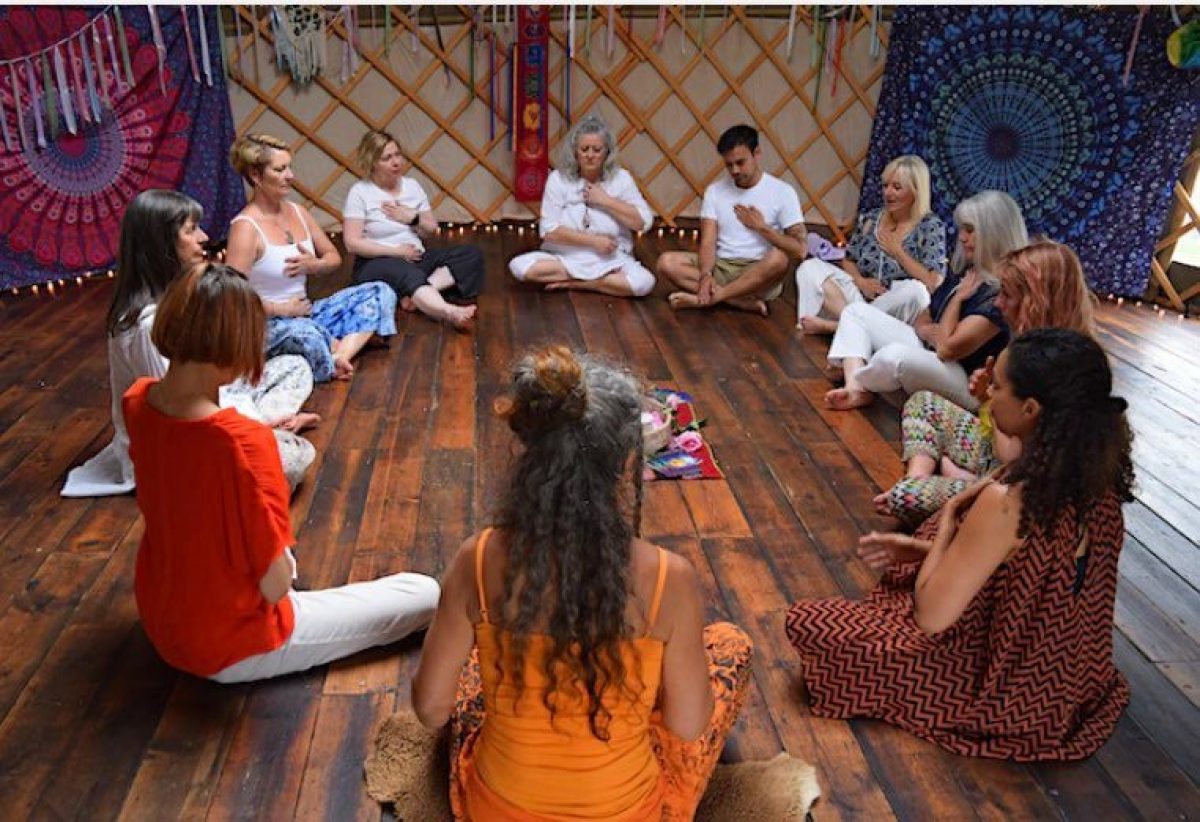 When & Where Can I Join The Class
Once a month, Sunday
Where:  Merrow Village Hall in Guildford, Surrey GU1 2QY
WHO CAN JOIN?
 Anyone with an open heart who is seeking the joy, health and improvement in their life (adults, seniors and teens from 16 years old). If you cannot dance, have limited movement, balance issues or you are in the wheelchair you can gently move those part which you can, or you can imagine moving them. 
The power of mind is incredible! Like-minded community lifts the Spirit!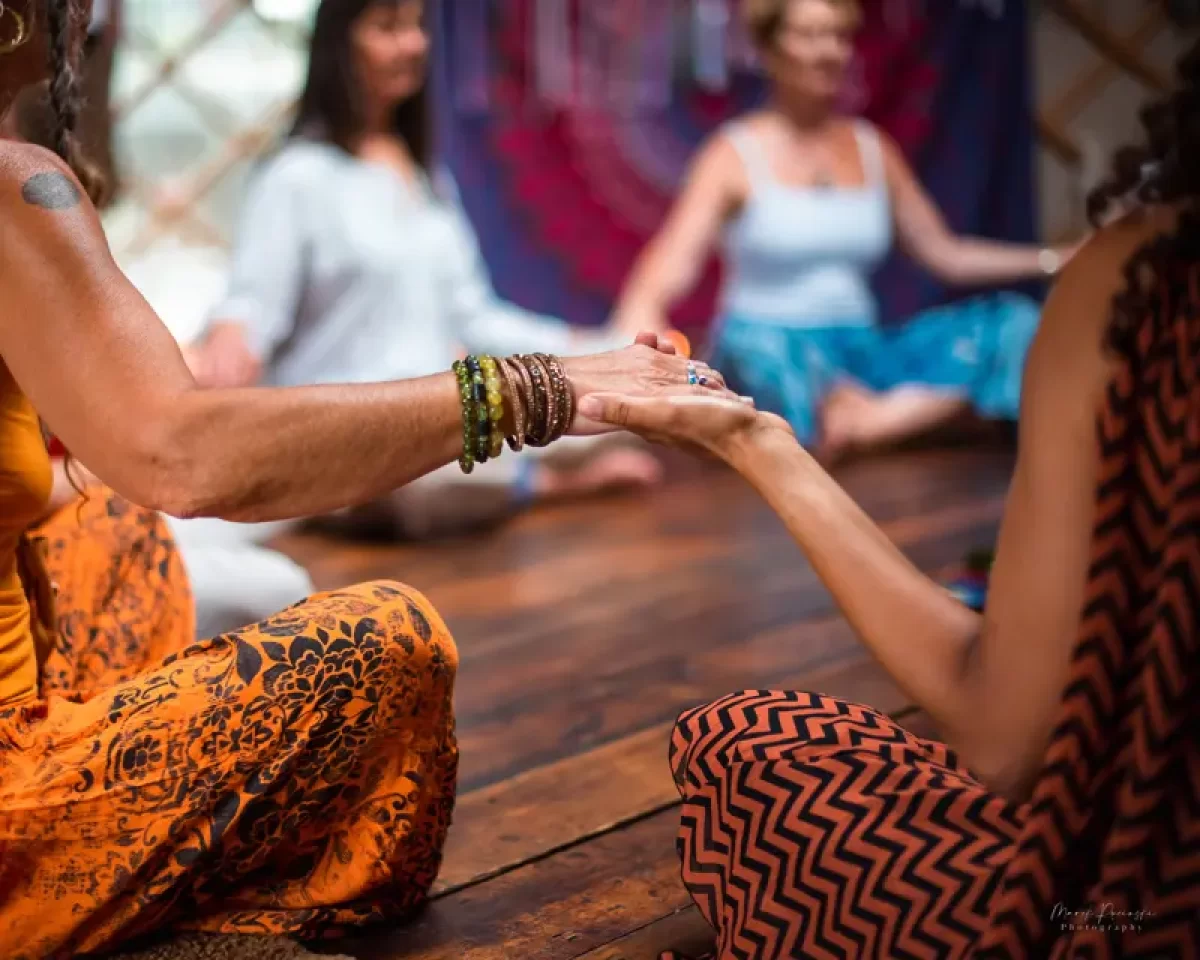 TESTIMONIALS
"A wonderful opportunity to express yourself with nobody judging! I started the class with lots of sadness and anger and I finished the class lighter and happy!" Jo
"I don't dance at all, I'm not a dancer, but here I was just moving my body from side to side and I simply loved it" Hannah
"I'm sitting all day long in front of the computer. My aches and pains gone since I dance Dancemandala. I am more positive and I smile more often" Ricard

More
Q & A – FREQUENTLY ASKED QUESTIONS
DISCLAIMER
Beata Dzwigol is not a licensed healthcare provider of any kind and does not provide medical advice nor does she diagnose, heal, cure or treat medical illnesses, during a session or through her website. If you are concern about your health, she advice you to contact your GP or other appropriate medical service and not use this service as a replacement for such treatment.
You are responsible for creating a safe space during online session. Beata does not take any responsibility for any loss or damage of your property or person.

If you would like to invite me to your studio just contact me, please