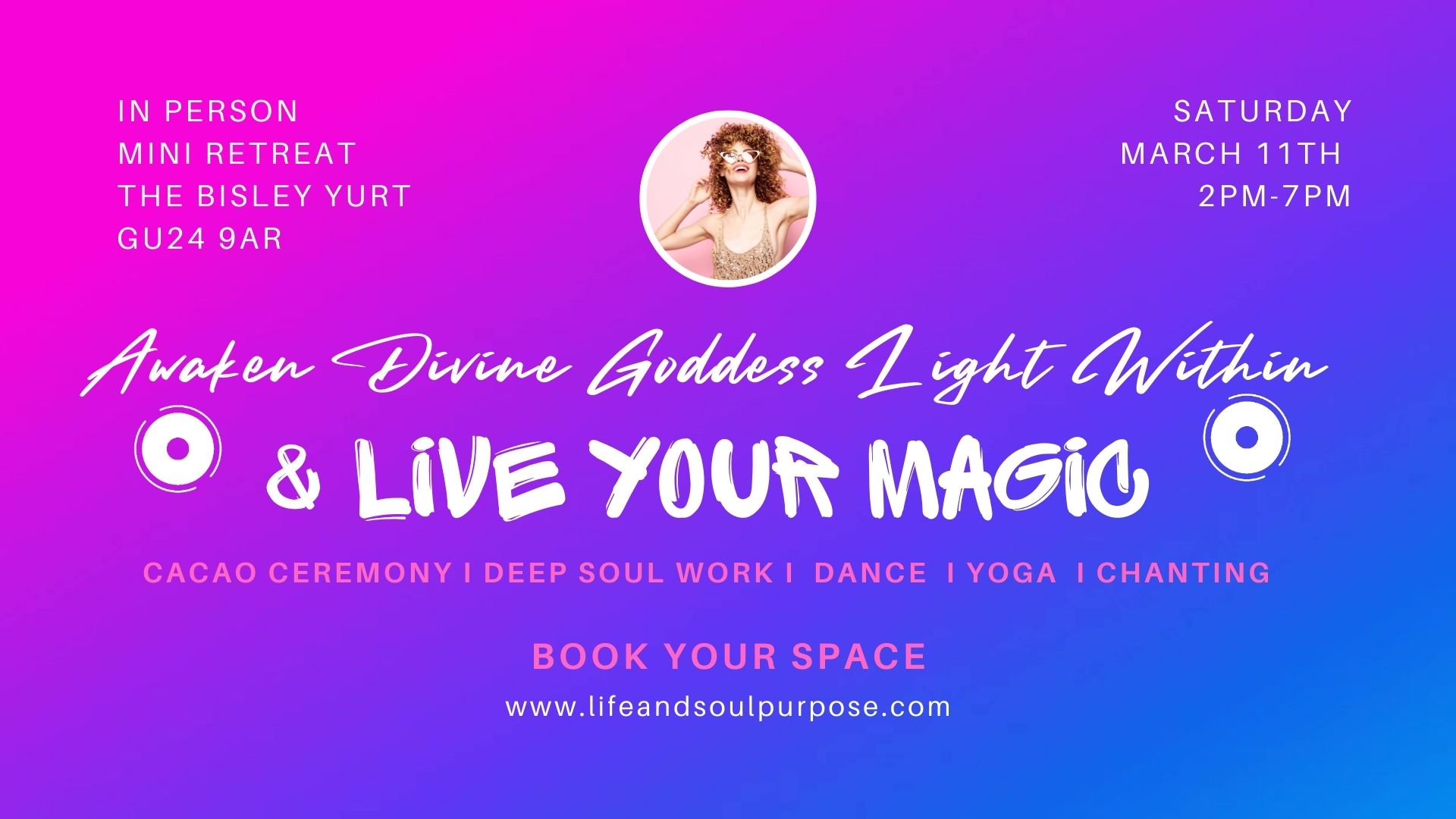 Offline
Beata & Mele
The Bisley Yurt, Bisley GU24 9AR
What is THE NEW EARTH GODDESS TEMPLE™?
The New Earth Goddess Temple™ is sacred space to heal your heart, heal your wounds, to step into your feminine power and awake your senses; to connect to the source – to your Soul, raise vibration, accept love and live life to the fullest.
We will guide you so you can unravel the secrets of a happy life, learn the wisdom of the Universe, re-connect to your female ancestors, so they can pass the experience and deep wisdom on to you.
We will help you to re-connect with your Goddess Inner Power and the Light of your Soul, which will help you align with the law of attraction and feel liberated and happy again. Each monthly session will be guided by Beata and her new Guest – Empowered Women.
In March it will be Yoga Teacher, Chanting Practitioner Mele Beretta. It will be a very interactive miniRetreat, you will be offered
•Sacred Cacao Goddess Ceremony• Deep Healing through Akashic Records• Chanting (opening your throat chakra)• Somatic Breathwork• Letting Go & Cleansing Ceremonies• Awakening Goddess Within Dancing• Sound Journey• Journaling • Cards • Joy & Healing Time
You will experience movement to express your body, your needs, connecting to your senses, rejuvenate your libido which gently sparks your Soul and awakens the true Goddess within you.
Do you feel called to take the leap into changing your vibration, to attract the right people and situations to your life, radiate with Divine energy of happiness, health, peace and inner strength?