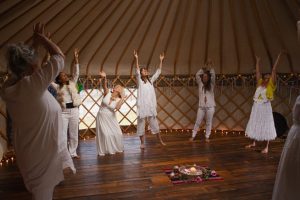 AWAKEN GODDESS POWER WITHING- miniRetreat
You are welcome to our The New Earth Goddess Temple with sacred ceremonial cacao to connect to wisdom of your Soul, to your heart, re-claim your power, let go of the old, welcome the new. Deep powerful healing, full of joy interactive monthly 5h mini Retreat. Each time will be 

unique

, enhanced with invited different Guest – Empowered Women, but always the event will be tailored to the needs of the attending Goddesses.
Very limited sacred spaces offered.
Venue: The Bisley Yurt, Bisley, Surrey GU24 9AR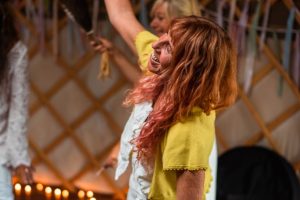 Movement Meditation with DANCEmandala  7pm- 9pm 
BRING YOUR FRIEND FOR FREE*
Connect to your Body and Heart during beautiful Movement Meditation. Deeply relaxing, mind decluttering and liberating experience. We dance with closed eyes.
Venue: Merrow Village Hall in Guildford, Surrey GU1 2QY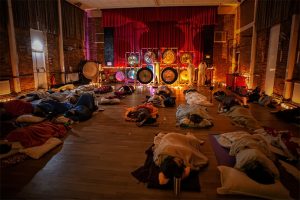 Monthly AWAKENING GONG BATH – DOUBLE SESSION – Saturday  5pm-6.45pm
Awake your senses, declutter your mind and rejuvenate with the powerful, intense sound and Universal vibrations of 14 Gongs (50″. 40″, 38″ end more), 45″ Shamanic Drum, Singing Bowls, Healing Voice and more.
Venue: Merrow Village Hall in Guildford, Surrey GU1 2QY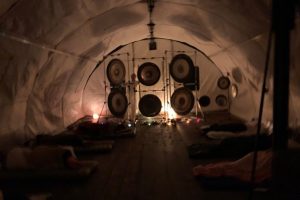 Monthly 2h Deep Healing & Cleansing Ceremony – Friday 
 6pm-8.15pm
A sacred space with powerful healing. Channelled event with the sacred sound and vibrations of the gongs, channelled voice healing and powerful energy healing. Unconditional Love, Angels, Spiritual Guides, Ancestors will guide us. 
Venue: The Bisley Yurt in Bisley, Surrey GU24 9AR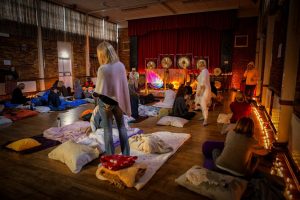 Gong Puja – All Night Gong Bath 10pm-7am
The Gong Puja lasts about seven and a half hours, which is the equivalent of very gentle 10 x 45-minute Gong Baths. Deep anxiety and karma cleansing process.

You will be immersed in the gentle sound of the gongs, giving your body the opportunity to enter a deep state of relaxation. The vibrations will wash over you, unblocking, cleansing and freeing you from the stresses and strains of everyday life.
Venue: Westcott, Dorking RH4 3NP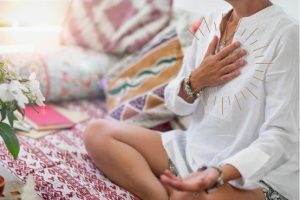 Become a Lightworker – Accredited Reiki Level 1 Course 
soon
Bring Light and Healing to your Life by using Reiki Energy Healing. You can use Reiki on yourself, your friends, animals, food, medication and for situation. It will help you to release stagnant energy, blockages and will lighten up your life with Divine blessing. Class with 2 Reiki Master Teachers, Spiritual Healers in a small, full of love group.
Venue: I Feel Good Therapy Clinic, Guildford, Surrey GU2 9PA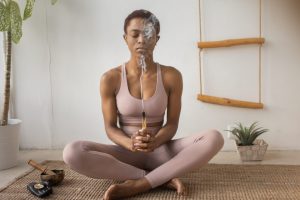 Accredited Advanced Reiki Level 1 & 2 Course 
Step into deep healing power. After this course you will be able to work over the distance and in person. Our students with great results are working in their own businesses or or/and volunteering in hospices and different charities.
Venue: I Feel Good Therapy Clinic, Guildford, Surrey GU2 9PA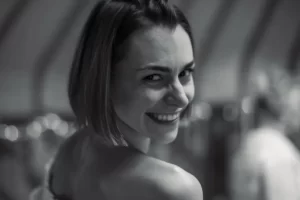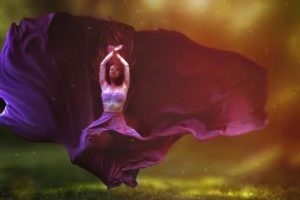 AKASHIC 30 Day Challenge Transformative Dance – start on 24th October 
Connect your Soul, heal your wounds. Deep healing processes to improve spirituality and daily life while dancing.
Venue: Zoom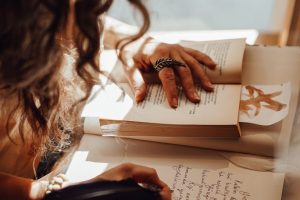 Free Akashic Records Reading 
Ask Your Spiritual Guides – I'll Channel for You
Venue: Zoom
1:2:1 
Online & in Person Session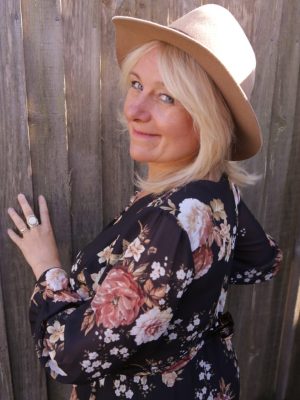 AKASHIC RECORDS READING and more
I will be delighted to work with you 1:2:1 in Guildford or via zoom
To book your private session ask for more details by contacting me on 044 7731 673759 or click below, please