"Your vision will become clear only when you can look into your own heart. Who looks outside, dreams; who looks inside, awakes". 
Carl Jung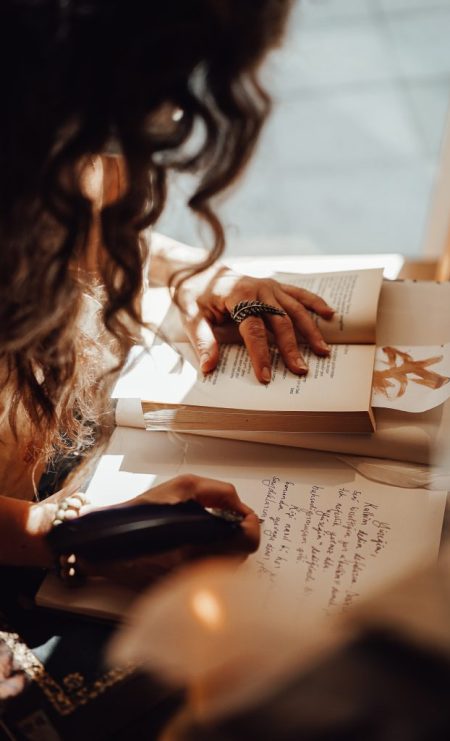 Member of Akashic Records Consultants International, LLC
I will be delighted to Access 
the Greatest Source of Information 
to Help You to Empower Your Life
Have you ever been wondering:
Why am I here ?
What are my life lessons?
Is it from this lifetime or from past life?

What is the meaning and purpose of my life?

How to release blocks to abundance?     
More
If you can say "YES" to any of above you will benefit from my sessions. 
What Are The Akashic Records?
During Akashic Records session, you can find out the deepest and true causes of your problems and challenges in your life. You can  receive healing and information from your Spirit Guides so you can HEAL, MASTER YOUR LIFE and RISE YOUR VIBRATION.
In the Akashic Records you can find answers to questions bothering you in relation to your work, relationships, family, health, business or constantly repeated situations or patterns.
More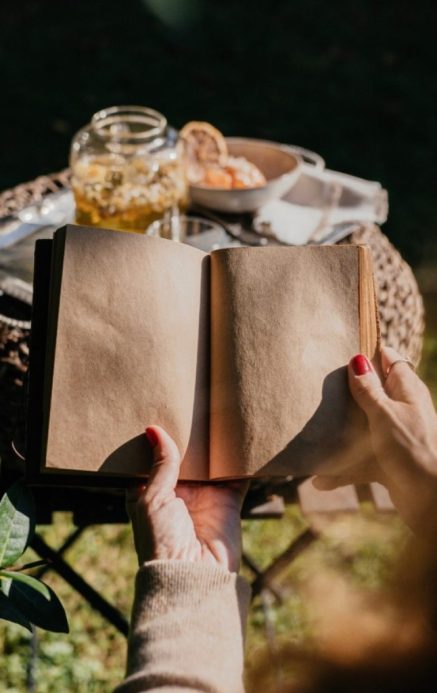 Why Are Sessions/Readings Important?
If you are reading this, it means that you are ready to spread your wings and free yourself from the burdening problems, patterns, beliefs, karmic oaths that are often not yours, though which are blocking your personal development on a material and spiritual level.
At the meetings we can cleanse, release, illuminate and activate the healing of patterns that come from other incarnations or that are the result of external influences so  you can:
see your spiritual beauty

 stop blaming yourself

 stop judging yourself harshly

break free from the wheel of samsara – the same experiences constantly coming back
More
Akashic Records Reading & Healing Sessions with Beata Dzwigol Can Help You To
develop yourself

expand awareness and understanding

perceive specific situations differently

suddenly see solutions that you would never come up with
develop confidence and restore self-respect

spread your wings and enter your POWER

live happy life etc..
Akashic Records readings are very effective and often require your participation, so you may receive homework to put your energy into healing.
Even in a very difficult situation, just one session may be sufficient; nevertheless at times it may take months.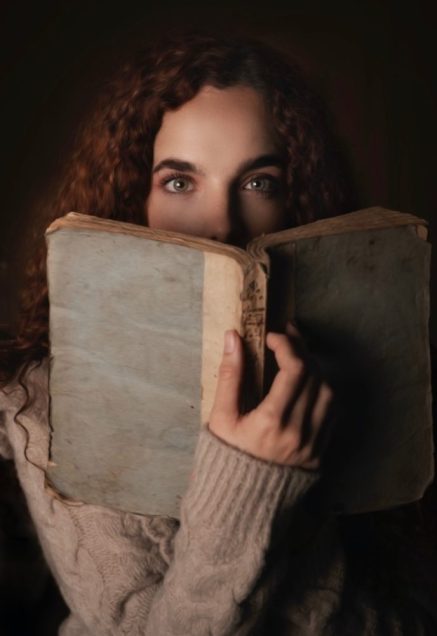 The Reading Can Be Profiled
During the reading we can focus on a specific topic from your life; to find the source of the blockage, understand the cause of the issue, cleanse and cut off the negative energy influences on your life, heal the space and strengthen you so that love and abundance of the Universe flow to you – so that in the light of your Soul, in harmony and happiness, allow you to regain your feminine and masculine power to control over your life.
LIFE PURPOSE / SOUL MISSION
SPIRITUAL GROWTH
PERSONAL AND PROFESSIONAL SUCCESS
HEALTH
RELATIONSHIPS
More
Q &A – FREQUENTLY ASKED
QUESTIONS
Testimonials 
Feedback From My Clients
this page is going through some technical issue, thank you for your patience
Written Experience from my Clients
Beata held a profoundly healing Akashic Record session for me, of which I've felt the positive effects ever since, and I'm sure I will be feeling going forwards. From the very beginning of the session, I sensed that she knew was she was doing in terms of skilfully holding the space for Divine guidance and ensuring the channels of communication were as clear as possible.
Beata is a true healer. By that I mean she has a wonderful gentle, empathic energy but will also maintain universal laws and boundaries as necessary, to ensure the greatest good for my soul's journey. I followed Beata's advice and arrived with an open mind and heart, and within 10 minutes I was crying because the information coming through was so accurate and was what I really needed to hear.
It was like I had been disconnected and lost from my soul and the Spirit world and Beata was able to reunite me with them again. I also made sure I followed the after session homework that Beata gave me, which integrated the whole healing process for me. Thank you, Beata. Luca
***
Beata has given me some amazing messages during our meetings. She works on so many levels using her spirit guides, cards and her wisdom to guide you forward on your journey. I am a Reiki & Seichem Master Teacher and Crystal Skull Gurdian and the messages for me have been life changing and have helped me with my soul purpose. Whether you are just starting out on your journey of exploration or someway along this beautiful path of life, she can help you on many levels. Gillie

***
Beata created a gentle and calming atmosphere for my first experience of working with the Akashic Records. She explained the principle and how I could ask questions to help clarify areas of my life. All the way through the experience, Beata ensured that I was comfortable and that I felt supported. She was very knowledgeable and took care to make sure that I was able to work with what was most important to me at that time. It was a really interesting journey for me to take and I look forward to the opportunity to experience this again. Sarah
***
Beata helped me understand what I needed to focus on to heal from my ongoing depressive state. If it wasn't for the absolutely incredible Akashic Reading she did for me, I don't think I would be able to understand why my life had been evolving the way it had been, why I had been feeling a victim or why I wasn't able to let go of my ex partners and ended up in mentally abusive relationships. Thank you, my Dear, for your help. 
I feel completely different now, I feel alive, I've regained my vitality, energy, and I am awake both in my head and my heart. You're an amazing human being. Barbara
***
Working with Beata and the Akashic Records has had a profound effect on my life by bringing unconsciousness to the behaviours that had been holding me back, stopping me from moving forward and making progress in my life. Also in my early twenties I experienced a number of traumatic events that left me feeling angry at the world and fearful of going out at night. Beata helped to uncover the patterns that had triggered these events. 
It has helped to bring relief to my anxiety and enabled me to live a more normal life. Thank you. Wendy
***
/…/I felt completely different at the end of my reading… I let things go that had affected my whole life and I finally understood why things happened in my life.  My relationships all improved but the best part of all was I could finally see my life path. Beata's energy is incredible and she is a kind and gentle soul. To me she is an Earth Angel and finding her on my spiritual journey shows me just how blessed I am. Angela

***
/…/Every reading and session brought grater meaning and resonance to my life. I have learned and trusted in the truth that has come from the Records. My willingness to let go of old barriers in my thinking, looking at the true picture of what has happened and derailed in my life has been a boon. Thank you for showing me how to release myself. Ula
***
Beata is a beautiful soul, she has a smile that lights up the room and radiates love that makes you feel you're in the presence of an old friend. I was instantly comfortable and I felt I could trust her with anything. I had a Akashic Record Reading, and it was deep and insightful. I was blown away by the information that came through. I've had issues with self acceptance and love my whole life, so I asked the question,'how can I love and accept myself completely?'
Beata asked me if I go swimming and if I had a fear of water? Which I explained, I do like swimming, but I have a fear of deep water and drowning. We then went straight into a past life where I drowned myself, because I was deeply in love with someone my mother told me I was not good enough for. Hence the feeling not being good enough and the fear of water. Beata successfully cleared it and we finished up with a prayer and affirmations. I feel different, much more confident in myself and inspired to take better care of myself. I feel calm and happy. Kelly
***
/../Beata was able to connect with my grandfather and my mum giving me assurance that they are safe and always looking after me. It was a very emotional experience as I haven't felt connected to those family members since they passed away and this reading enabled me to once again receive the support I desperately needed from. This experience was very spiritually uplifting and full of positive energy that I still feel to this day. Ania
***
My reading with Beata uncovered some deeply held issues. Through her gentle, insightful support she took me through a process that helped me gain a deeper understanding of what taking full responsibility for myself meant. I was able to let go of some deep conditioning and make space for a healthier way to show up for myself. 
Since then I've noticed that I'm better at setting boundaries, I feel more confident about my decisions and am much more aware of my own needs and expressing them. Thank you Beata for your special gifts. Michael
***
My reading with Beata uncovered some deeply held issues. Through her gentle, insightful support she took me through a process that helped me gain a deeper understanding of what taking full responsibility for myself meant. I was able to let go of some deep conditioning and make space for a healthier way to show up for myself. 
Since then I've noticed that I'm better at setting boundaries, I feel more confident about my decisions and am much more aware of my own needs and expressing them. Thank you Beata for your special gifts. Emma
***
I reached out for an Akashic Reading for various reasons, one of them was the repetitive obstacles in my life and sense of being stuck in life situations. My inner conflict which at this particular session came to the surface, was fear of openly being seen, noticed, mental reasoning why to hide from this expression and all issues linked to self- confidence. Beata guided me through healing with her very compassionate presence, she shone the light on my past and pointed out reasons why I was feeling that way. When Beata called one spiritual guide to assist the healing process, I  felt the helpful powerful presence and I  shifted from heaviness into a light feeling of being free. It was pure uplifting energy and my physical body also stretched out. 
It brought me a new perspective, acceptance of myself . The healing revelations have continued to show up after the session and in following weeks also. Thank you very much for healing. Beata's ability to heal and guide is truly phenomenal. Katya
***
I have recently had an Akashic Record reading with Beata and am overwhelmed with how much detail was given to me. Unlike most readings which can be random and vague, this was detailed, specific to me and relevant, filled many holes and answered many questions. It made me feel lighter and energised with positivity and I would highly recommend this to anyone wanting to have a reading. Joe
***
Over many years I used to fall over a lot randomly without warning. Doctors couldn't tell me why and I felt in my heart that is a reason it was is happening. It was answered and healed during Akashic healing. Since then I haven't fallen, I feel more balanced and I'm walking further. I stopped feeling guilty, blaming myself and biting myself up. I don't have a pain which I used to have. 
It was absolutely right thing to book Akashic Reading with Beata. Katie
I was blowed away with information that came through. Beata guided me through a few sessions. I went through deep transformation, which helped me stop to self-sabotage of developing my business. I finally started to act! I believed that I fully deserve to be loved and to experience abundance in my life. My process was uneasy, but Beata guided me gently and with love through all blockages and heart wounds. I recommend sessions with Beata with all my heart, both Archetypes and Akashic Records readings. I am so grateful for this major change in my life. Marta